PerkHub (formerly known as Rewardli, but with a website that still uses both names) is a network of white-label perks and buying solutions. The company has an online portal into which buyers log in and make purchases.
Note: Perkhub is no longer operating. We're leaving this article up for historical reference, but it will no longer be updated.
Buying Group Name: PerkHub/Rewardli
Industry/Specialty: Not applicable
Number of members: 200+
The San Francisco-based startup has a small core team of employees. However, its size may belie its impact. Many investors think PerkHub has promise, and the company is a graduate of the famed 500 Startups accelerator. It boasts clients that include Google and American Airlines.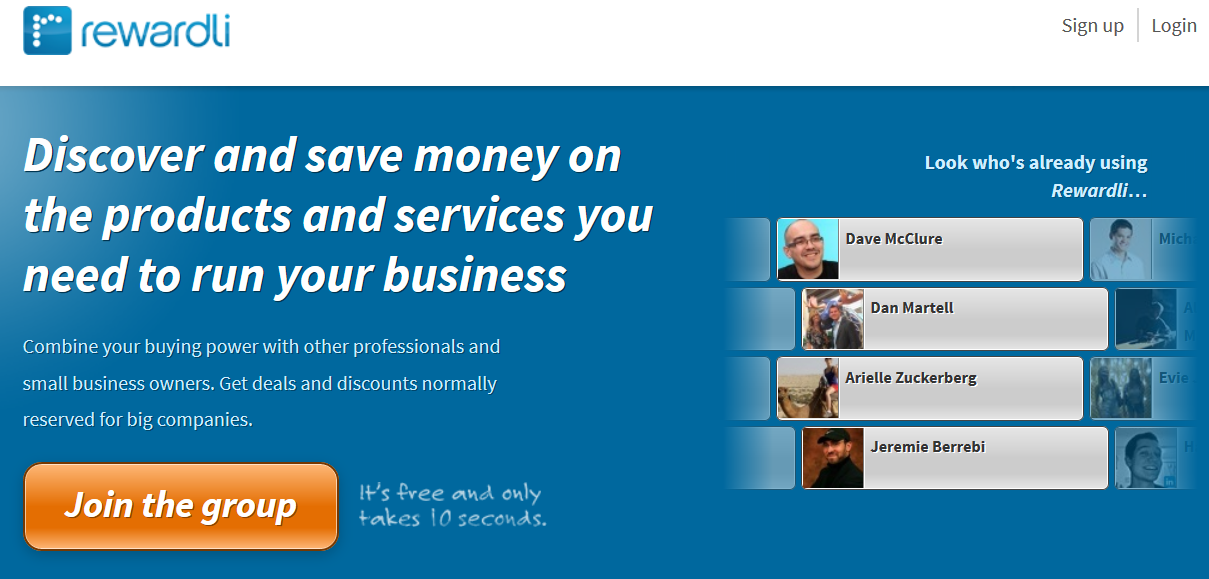 How does PerkHub work?
Unfortunately, there isn't a great deal of information on the site as to how it works. It would appear that you simply sign up and then begin making purchases.
The group's website mentions the following perks:
80% off shipping from NetParcel
$50 in free advertising on Bing
40% off books from O'Reilly Media
25% off any plan from Optimizely
Free featured contest upgrade from 99 Designs
Discounts on supplies from Office Max
Free business credit report consultation from Dun & Bradstreet Credibility Corp.
20% off first video from Wyzowl
List above doesn't include all perks. Exact details and offers accurate as of November 2016, but subject to change.
The PerkHub website (different than the Rewardli site) offers slightly more information. The company mentions easy set up and integration of perk programs, mobile readiness, an administrative dashboard, and virtual currency support, including for bitcoin.
Related Article: The Business Owner's Guide to Bitcoin.
---
What is its focus?
PerkHub/Rewardli has two aims: to give small businesses better purchasing power and to offer a rewards program to employees of member firms. It appeals to customers from many industries and allows vendors from many industries to provide offers.
How does it work in terms of the purchasing process?
The website doesn't provide much information about how customers make purchases. It appears that they simply sign in and can utilize a dashboard. However, there's no information on whether there are any minimums or any other requirements.
How does the buying group choose vendors?
Vendors pitch their offers to Rewardli's staff through the website. If Rewardli likes the pitch, the offer will appear on the portal, and be disseminated to members through email.
Also, members can request that PerkHub/Rewardli reach out to specific vendors to negotiate deals. Rewardli puts up the request for a vote. If enough members vote on it, the company will set the wheels in motion.
How much does it cost to join?
It's free to join Rewardli.
PerkHub/Rewardli Reviews
The user testimonials on Rewardli's site are mainly about customers that use the employee perks program. There's one case study about an organization that uses the buying group, although it's objective and appears factual – there's no praise for Rewardli or a comment about how it benefits the customer.
There's one review of Rewardli online from a vendor who submitted a pitch and wasn't impressed with the customer service he received. That being said, that's the only complaint about the company that appears online.
Do you use PerkHub/Rewardli? Let us know what you think in the comments!