The Acquisition
Leigh first heard of the acquisition during the summer, the busiest time for her pet services business, when she received a postcard with instructions on logging in to a new site for statements. Not having time to worry about it right then, she set the postcard aside for months and hoped she'd be covered by CardFellow's protections. She remembered that CardFellow's rate guard feature would shield her from unexpected fee increases.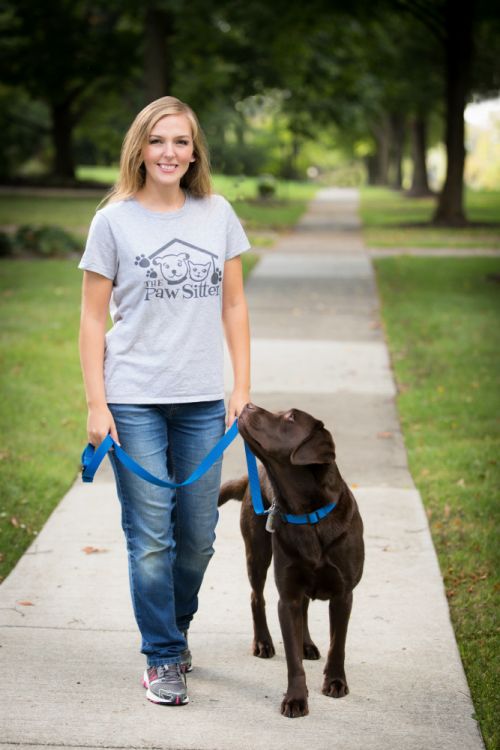 Starting a Business
Like many business owners, Leigh wasn't familiar with credit card processing when she started out. Turning a passion for caring for animals into her own business was a natural progression, but there was a lot involved. She was working at the humane society when she started doing pet care on the side, then began volunteering at another animal rescue and eventually decided to start an official business. From there, she got Pet First Aid certified, took classes in running a pet care business, set up an LLC, got insured, and launched her website.
But one task stuck out as daunting: choosing a credit card processor.
Finding a Credit Card Processor
These days, taking credit cards is a must for businesses. But with so many options, where do you start? A  fellow pet sitter on a social networking group recommended CardFellow, and she decided to check it out.
"It was all pretty confusing until I found CardFellow," Leigh says. "I need to see comparison charts to help me sort numbers and information." Fortunately for Leigh, CardFellow's comprehensive quote tools provide all the information she needs, in multiple views. If you're like Leigh and prefer a side-by-side chart, you can select any of the quotes in your CardFellow account to compare.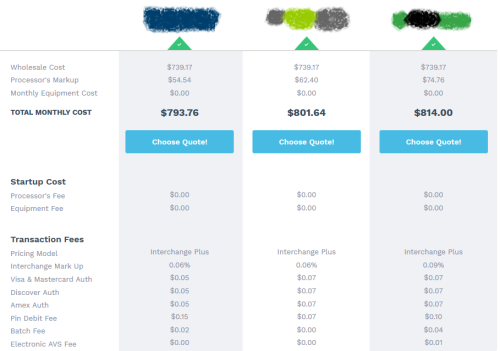 Leigh's only concern was that it sounded too good to be true. A company that would walk her through the numbers and then stick around to make sure her rates didn't increase? All for no charge?
She decided to give it a shot, choosing a credit card processor at great low pricing. For two years, everything went smoothly. But when tax season crept up, she finally began looking at her statements since the processor acquisition.
CardFellow Steps In
Something seemed off. "I thought the numbers seemed high but even after studying them I couldn't figure out why; numbers aren't my forte," Leigh explains.
Then she got an email from CardFellow reminding her to send in her latest statement as part of our free rate guard service. She jumped at the reminder to have the independent experts at CardFellow take a look.
When we went through Leigh's statement, we found a volume fee increase, which is not permitted in CardFellow's marketplace. We contacted Leigh's processor to get the fee increase reversed and secure a refund of the overages, letting her know what we found and how we resolved it for her.
Even though Leigh's processor had changed, CardFellow's services had not. She still got great pricing for her business along with the security of knowing she has independent experts on her side to watch her statements and ensure fairness.
Leigh was happy to have CardFellow available to assist and watching her statements. "Who knows how long I would have let that go on without the CardFellow [rate guard] audit!"
Leigh opened her business in 2011 and it's still going strong. The company recently signed its 200th client, and Leigh loves being able to help her contractors earn a living doing something they love as well. What would she tell other business owners? "It can be confusing being told various things from different companies, but at CardFellow you can see the comparison for yourself, tailored to your business."
Leigh adds, "The ongoing protection is invaluable! I don't know why everyone doesn't use CardFellow, I certainly tell everyone I know to."
Ready to take advantage of the same protections and statement audits? Get started by filling out a short business profile. Sign up now!