The Collect app works on smartphones and tablets with or without a compatible card reader. Before you sign up, make sure you know what you're in for.
---
What is Collect for Stripe?
Collect for Stripe is an app that allows you to accept credit cards in person using your smartphone or tablet and a Stripe merchant account. You can use compatible card readers to accept magstripe or EMV chip cards, or manually enter the card information without using a reader.
Collect is technically not part of Stripe, but Stripe does endorse Collect for use with its credit card processing services as a partner. The screenshots below show Collect listed on Stripe's website in the partners section.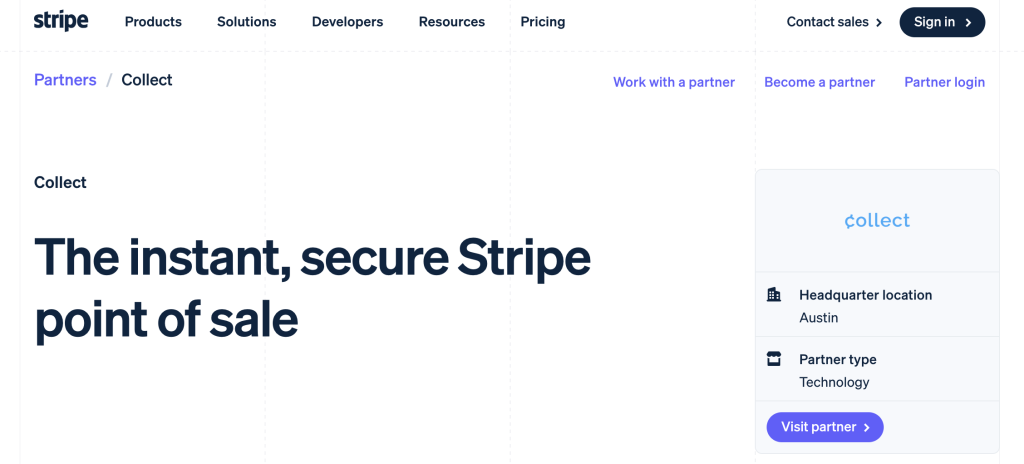 As an endorsed app, Collect for Stripe works seamlessly to allow you to accept payments in person using your Stripe account. Your processed in-person payments will show up in your Stripe dashboard, and you'll continue to work with Stripe if you have account questions or need assistance with your credit card processing.
Collect is available for both Android and Apple devices.
Enabling and Using Collect
Before using Collect for in-person payments, Stripe will need to enable your account for offline transactions. You can connect your Collect account to your Stripe account through the Stripe website or through the Collect app. (Available for download from the Google Play and iTunes app stores.)
Once you begin using Collect, posted transaction information and options (including ability to process refunds) will go through your Stripe dashboard. You can also enable functions like tax calculation and adding tips.
Collect for Stripe Card Readers
Card readers are optional. The company maintains a list of card readers on its site. Currently, Collect works with the Stripe Reader M2, BBPOS WisePOS E, and BBPOS Chipper 2X BT.
Stripe Reader M2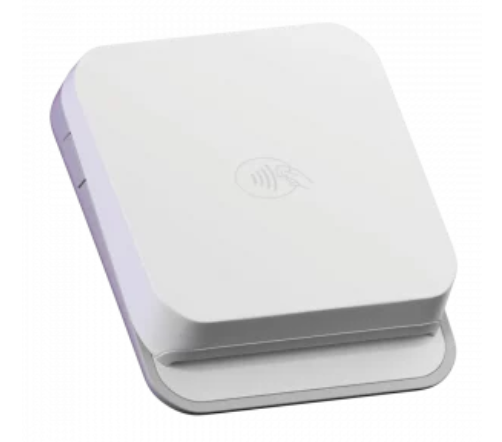 The M2 replaced the BBPOS Chipper 2, and accepts all major credit cards, in both magnetic stripe and EMV chip versions, as well as allowing tapping cards to pay. It was designed by Stripe and is available for both Android and Apple devices. It works via Bluetooth
BBPOS WisePOS E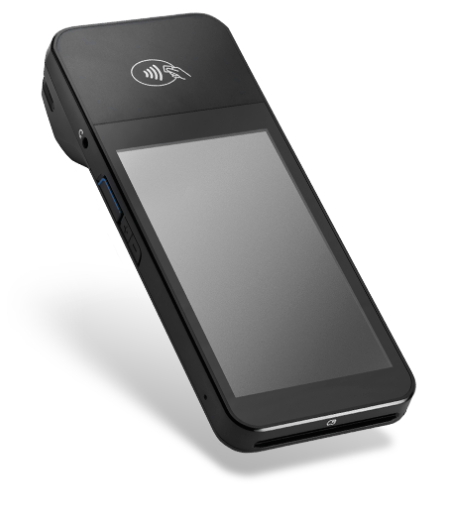 The WisePOS E is similar to the BBPOS WisePad 3, but the WisePad is not available in the United States. It offers a large customer-facing screen to display prompts and enable on-device tipping. The WisePOS E accepts all major cards and can support swiping, dipping, or tapping to pay.
BBPOS Chipper 2X BT
The Chipper is a basic card reader for situations where you don't need a lot of bells and whistles. It enables dip, tap, or swipe capabilities utilizes Bluetooth to connect. Its small size makes it perfect for on-the-go card acceptance.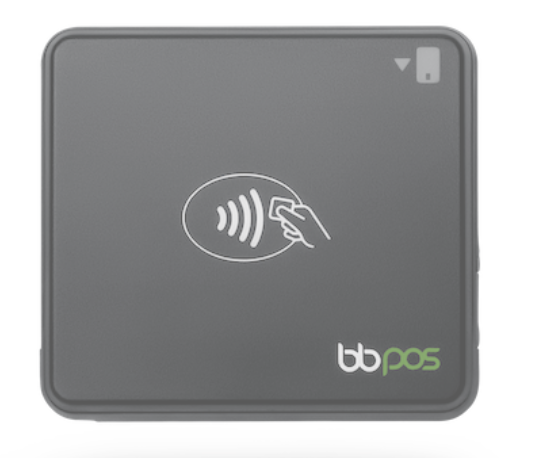 Compatible devices are accurate as of summer 2023. Subject to change at Stripe and Collect's discretion.
Other Supported Services
Any service that uses Stripe for credit card processing can work with Collect. This includes Shopify, Woocommerce, Squarespace, BigCommerce, and more. If you're not sure if your service is supported, you can contact Collect for a full list.
How much does Collect for Stripe cost?
Collect for Stripe costs 4.2% and 30 cents per transaction if you aren't using a compatible card reader. It works out that way because Collect tacks on an additional 1.3% to Stripe's 2.9% + 30 cents. That means for every transaction, you're paying 4.3% + 30 cents in total. Ouch.
You'll get a bit of a price break if you use a Bluetooth card reader. Collect's website specifies that when you use a Bluetooth reader, Stripe will cut its rate to 2.7% + 5 cents per transaction, bringing your total to 4% + 5 cents in total. Still not great.
Compare that to rival Square's 2.75% or PayPal 2.7% in-person rates for an idea of how expensive it is. That's not even getting into the fact that Square and PayPal are already more expensive than some other options, depending on your business' transaction size and monthly volume. (For a rough guide, Square or PayPal are likely to be your lowest cost options for in-person mobile payments if your average transaction is under $10 or if you take less than $2,000 in credit card transactions per month.)
Related Article: Square vs. PayPal Here.
---
Stripe charges 2.9% + 30 cents based on the risk and requirements of online transactions. By using Collect for Stripe to take payments offline, you're effectively overpaying twice – once by paying your rates for online transactions that you're actually accepting in person, and a second time by forking over money to an extra party on top of it.
There's no way around it – Collect for Stripe is an expensive way to take cards in person. If saving money is important to you, look elsewhere.
Separate Processors for Online and In-Person Transactions
Taking payments online with one processor doesn't mean you have to use that same processor for offline payments. In fact, at CardFellow, we recommend separate merchant accounts for online and in-person transactions, due to the difference in risks and the costs associated with each type of transaction.
You can continue to use Stripe for your website/online payments, and sign up with another processor to get better pricing for your in-person mobile transactions. You'll get the best of both worlds: keeping your online account as it is, while paying lower fees for in-person transactions. You'll just need to choose a mobile payment alternative.
Alternatives to Collect for Stripe
Any processor that offers an app and mobile card reader with EMV chip capability can be a suitable alternative to Collect. Fortunately, most processors offer a mobile solution now. In addition to the ones you've probably heard of, like Square and PayPal, there are universal chip card readers like the AnywhereCommerce and Ingenico lines, which can be used with compatible processors and their apps. Other processors offer popular choices like the Clover Go, ePN Mobile, or CardPointe Mobile apps and readers.
Trying to decide what's right for your business? Use our price comparison tool to see what it will cost to use different readers. Try it here.