Helios salon management software is a point of sale system that runs on Microsoft Windows. Specifically designed for salons and other health and beauty businesses, Helios offers features like multi-location capability and integrated payment processing for tanning salons, spas, hairdressers, fitness businesses, and more.
If you're considering Helios for your salon or spa, this review offers information about features, costs, and more.
---
Features and Benefits
On Helios' website, the features listed are noted as being part of the enterprise package. Features include the ability to manage inventory, share data between multiple branches, create customer profiles, accept credit and debit cards, process gift cards, and manage information remotely. Helios offers this video introduction about its program:
Helios integrates with a marketing solution, called the Marketing Hub, to assist with email campaigns, website creation, social media, and more. The Marketing Hub has separate additional costs.
Reporting
The Helios dashboard, available on the enterprise edition of Helios 12 software, includes real-time information on sales (daily and month-to-date) as well as employee details. The information, including graphs and charts, can be accessed online or with Apple and Android smartphones and tablets.
You can also run reports manually or schedule them.
Credit Card Processing with Helios
Helios works with a company called CashBack Bankcard Processing for its integrated credit card processing. If you want to process cards through Helios, you'll have to work with CashBack, meaning you won't be able to look for lower cost processors.
You'll be able to accept all major credit and debit cards either as one-time transactions or placing cards on file for future purchases. When cashing out a customer, staff will have the option to swipe a card, enter the card information by hand, or choose the "use card on file" option, as seen in the screenshot below.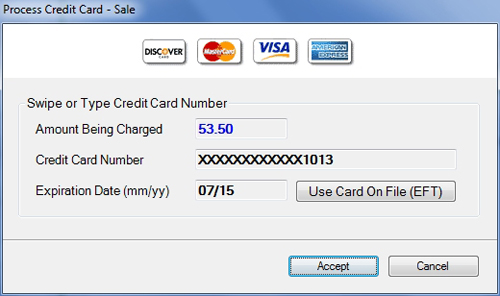 Costs for accepting credit and debit cards will be set by CashBack Bankcard Processing, not by Helios.
Equipment
Helios states that equipment not purchased through the company may not be compatible with Helios software. The company therefore offers hardware and all accessories needed for scanning items and ringing up purchases. You can choose the complete hardware bundle or purchase individual pieces to create a custom setup for your salon. Helios offers Dell computers, barcode scanners, receipt printers, safes, fingerprint scanners, customer display stands, cash drawers, and more. The company displays costs on its website.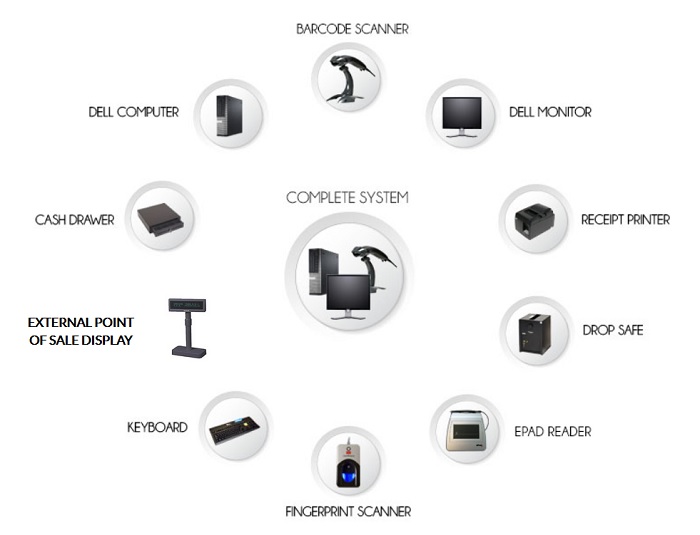 As of 2017, the full hardware bundle costs $2,099 and includes a Dell computer with an Asus 21" flat panel monitor, barcode scanner, cash drawer, receipt printer, and battery backup.
The bundle does not include the Helios salon management software, which is an additional fee.
How much does Helios cost?
Helios doesn't publish any costs for its software, not even a starting or base cost. We've reached out to the company for more information and will update this review as details become available.
Helios Customer Reviews
Customer reviews for Helios are practically nonexistent at this point. The company doesn't have a Better Business Bureau profile, a Yelp profile, or any Google reviews. Helios does have an official Facebook page but has not enabled reviews, nor does the company include customer testimonials on its website.
The only review we were able to find so far for Helios comes from Capterra, where 1 customer gave the software 3 out of 5 stars. The reviewer states that the software is okay but expensive and doesn't include detailed reporting. The reviewer praises the fact that the service is cloud-based and that tech support is quick, though the comment mentions that sometimes tech support is rude.
Have you used Helios software? Leave your own review!