The company's culture is defined by a well-documented history of rampant scams, fraud, lawsuits, and even being sued in federal court for racketeering.
Here's a piece of advice if you're thinking of leasing a credit card machine from Northern Leasing – don't.
Update: Subsequent to the June 2020 proceeding, the Office of the Attorney General brought another case upon learning that Northern Leasing had created new entities (called NLS Equipment Finance and Leasing Expenses Company) to continue the same tactics that they had been sued for and barred from by the courts.
In 2021, New York AG Letitia James won again, this time permanently blocking both NLS Equipment Finance and Leasing Expenses companies from "engaging in fraudulent practices and enforcing fraudulent equipment leases that were rescinded pursuant to a June 2020 court order" according to a press release on the NY Attorney General's website.
Update: On June 9, 2020 the New York Attorney General won a court victory against Northern Leasing that vacates nearly 30,000 judgments and permanently bans Northern Leasing from engaging in the practice of leasing equipment. The company has been ordered to dissolve.
I'm proud to say that I had a small level of participation in the victory against Northern Leasing by advising the New York Attorney General's office about its unscrupulous and fraudulent tactics.
If you're a resident of New York that has been grappling with Northern Leasing, there's a good chance you're finally free of this wretched company. If you haven't been notified, follow up with the New York AG to inquire about the status of your judgement with Northern Leasing.
Given that Northern Leasing has been ordered to dissolve by the courts, this information may no longer be accurate. That said, as the second case brought by the New York AG indicates, there may always be other companies cropping up doing the same thing. We're leaving this here for historical purposes, even though Northern Leasing by that name may end up ceasing to operate.
---
The Reality of Leasing
Before I get into the underbelly of leasing, I want to take a moment to outline the true economics of leasing a credit card machine to show just how crazy it is.
It's all in the numbers, and these seedy leasing companies know it.
A credit card machine costs roughly $300-$400 to purchase, and that's the price for a fancy new machine that's EMV compliant. An equipment lease from a company like Northern Leasing, Ladco leasing, or any of the other crooks will cost about $60 a month for 48 months, which is a staggering $2,880.
You'd pay ten times more to lease a machine than you would have paid to purchase it.
These companies know they're selling garbage, so they use high-pressure and even illegal tactics. Northern Leasing Systems is the poster child for this predatory industry.
Scams, Fraud, and Forgeries
Northern Leasing's scam allegedly begins with forgery when a sales representative signs a lease agreement on behalf of a business, as described in this news article where the sales rep is accused of using a picture of a business owner's signature to execute a lease agreement.
From there, Northern Leasing ups the ante by using the bogus lease agreements. That allows it to deduct money from unsuspecting victims' bank accounts.
If a business closes its account and refuses to pay, Northern Leasing files a civil lawsuit against the business in an attempt to collect the manufactured debt. In fact, the aforementioned news article notes that, "There are so many cases, New York's Civil Court has set aside two judges to only hear Northern Leasing lawsuits."
Not only is Northern Leasing defrauding small businesses, but it's also getting tax payers in New York to foot the bill for part of its scheme in the form of two full-time judges.
Northern Leasing 2004 Class Action Lawsuit
In 2004, the law firm Chittur & Associates brought a class action lawsuit against Northern Leasing that claimed Northern Leasing engaged in a "fraudulent scheme to entrap small businesspersons into leases for small business equipment (mostly credit card machines) with undisclosed charges and onerous terms."
The suit was commenced in the Supreme Court of the State of New York, County of New York. Northern Leasing lost the first court battle, with the court noting "…defendants engaged in a course of conduct throughout the United States with such wanton dishonesty as to imply a criminal indifference to civil obligations."
Northern Leasing appealed to the Appellate Division of the Supreme Court of New York where the original verdict was upheld.
Northern Leasing then appealed to New York's highest court — the Court of Appeals. Believe it or not, The United States Chamber of Commerce came to the aide of Northern Leasing. In fact, the Chamber filed an amicus on its behalf. That certainly seems a little odd.
Despite the best efforts of The United States Chamber of Commerce, Northern Leasing lost its appeal. However, during the course of Northern Leasing's appeals, the class action suit lost certification.
Northern Leasing lost several appeals and was verbally berated by the courts. However, it somehow still managed to emerge from proceedings without paying a dime in damages and with the apparent endorsement of The United States Chamber of Commerce.
Northern Leasing 2013 lawsuit – it finally pays
The next lawsuit against Northern Leasing came to a head on March 7, 2014 and seemed to pick up where the class action suit left off, but this time Northern Leasing didn't come out unscathed.
This suit alleged that Northern Leasing Systems and its affiliates siphoned over $3.6 million from the accounts of small businesses in a scheme that was poised to siphon another $7 million before it was stopped.
In addition to paying $575k to the State of New York, Northern Leasing and its accomplices agreed to refund $3.6 million to the small businesses that it defrauded.
The settlement also bars Northern Leasing from going after the remaining $7 million it had yet to steal from small businesses.
Attorney General Schneiderman touted the victory as a feather in his office's cap and said, "This settlement sends a clear message that deceptive business practices will not be tolerated in New York."
However, Northern Leasing hasn't stopped its deceptive practices. Complaints about the company engaging in the same tactics continue to surface.
Northern Leasing 2015 lawsuit – Racketeering
Chittur & Associates, which is the same law firm that brought the class action suit against Northern Leasing in 2004, is suing the company again. This time the accusation is one of racketeering.
The same firm also has another motion for class certification that is pending.
CardFellow's home state of Connecticut is the latest to investigate Northern Leasing Systems. The Connecticut Attorney General's Office and Department of Consumer Protection have both received a number of complaints about Northern Leasing. Currently, both are conducting an active investigation.
Northern Leasing 2016 Lawsuit – Misrepresentation
New York and Northern Leasing are going at it again. The state Attorney General's office filed a lawsuit against Northern Leasing. According to NBC New York, the lawsuit alleges that Northern Leasing misrepresented terms of its leases, including contract length. Northern Leasing denies the allegations.
The New York lawsuit is not a class action suit. Therefore, the NY Attorney General advises that businesses don't need to do anything in regards to the lawsuit. However, the AG stresses that if Northern Leasing sues you, do not ignore it. The office strongly advises you to contact a lawyer for advice about your specific lawsuit or other legal documents. If you're unsure if you have a judgment against you from Northern Leasing in the state of New York, you can contact the Civil Court Clerk's office for more information.
2017 Update
In December 2017, LegalNewsLine reported that New York has adequately alleged fraud against Northern Leasing according to the New York Supreme Court, and that Attorney General Schneidermann intends to continue the lawsuit.
Protect Yourself & Your business
At CardFellow, we help small businesses find honest, truly competitive credit card processing companies every day. We hear first-hand about the unethical practices that are employed in this industry. Unfortunately, equipment leasing is one such practice and seems very difficult to eradicate.
Don't lease credit card equipment. Northern Leasing Systems and any other leasing company is not operating with your best interests in mind. They're operating to take your money.
Don't engage any sales people that are attempting to lease you a credit card machine. Don't show a salesperson your signature, processing statements, or any other documentation that will allow them to learn about your business.
Treat them like the crooks they are and send them packing.
Who to Contact for Assistance
If you've had contact from Northern Leasing, it's extremely important that you don't ignore judgments and other legal documents. You may wish to contact your state Attorney General's office, or a licensed attorney. Many attorneys offer free initial consultations and can provide you with information specific to your situation. If you need help start by contacting your state's Attorney General or bar association. .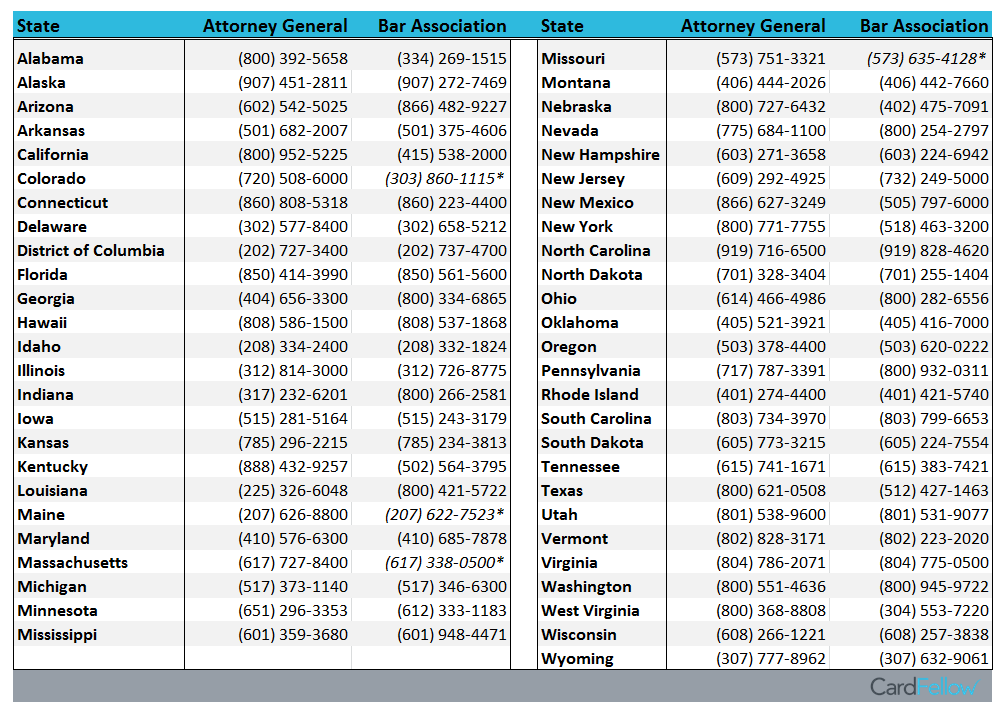 *Bar associations with an asterisk indicate on their contact info page that they may not be able to provide assistance to the public regarding specific legal issues. You can optionally visit their websites for links to relevant offices that may be able to assist you.