The flagship offering from SalonRunner, Rosy software offers a suite of tools for salon businesses.
Rosy is cloud-based software, meaning you won't install it locally on a computer. Instead, you'll be able to access your information from almost any device. You can use it both for service-based functions, like booking appointments, and retail functions like selling products in the salon.
Rosy offers this video introduction about the features of the software:
A number of features come as part of the "standard" package, while some features are available with the premium package. Other features, such as gift card programs and credit card processing capabilities, are considered add-ons to the other packages. First, the standard features.
Scheduling
An easy scheduling system is key for any salon. The Rosy appointment scheduling module allows you to book appointments, allow for double-booking, manage cancellations, or set up multiple appointments. Once you book a client, you'll also be able to view past visit history, including color formulations, personal preferences, previous services, and product purchase history.
Rosy also offers online scheduling solutions to allow your clients to book appointments at their convenience. You can also configure the system to send appointment reminders to cut down on no-shows and eliminate the need to manually confirm client bookings.
Facebook Integration
Rosy offers social media integration with Facebook to allow you to interact with clients. You can share specials, let clients know of openings in your schedule, and more. Your customers can even book appointments or cancellations right from your connected Facebook page.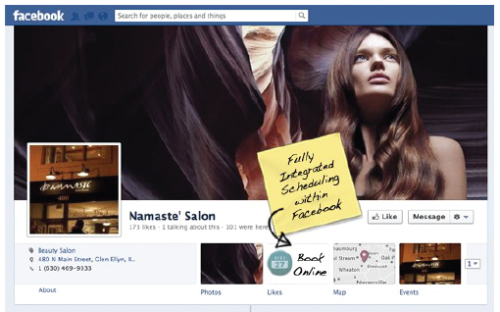 Inventory Management
Keeping items in stock and identifying best sellers is easy with the Rosy inventory management option. You can add and sort product groups, list manufacturers, update prices, and set your on-hand quantities. You can also set parameters for the "target" quantities that you want to have available so the system can track and alert you when you're running low.
Web App
Rosy's mobile web app feature lets you create a custom mobile-friendly page for clients to book appointments, purchase products, and get information about your salon. There's no software to install, and app updates are automatic. Note that the web app is separate from the website builder, which is a premium package feature.
Referral Program
Rosy's website references a rewards / referrals program, saying it can be set up in under 10 minutes and increases visit frequency and spending. However, the company doesn't provide a lot of details. It states that rewards incentivize client referrals, retail purchases, and online scheduling, but doesn't offer information on what type of incentives are available. We've reached out to Rosy for more information.
The premium package, referred to as Client Connect, offers additional features (at additional cost) beyond what's available with the standard package.
Client Connect
The Rosy Client Connect suite is an optional package of advanced features with an additional monthly fee. It includes automatic or mass email marketing, text confirmations for appointments, and an image library option with client image capabilities.
The automatic email marketing option lets you set up your system to automatically send out emails for particular events. You can send new clients a thank you email, schedule birthday wishes, or prompt clients who haven't been to the salon lately to book an appointment.
Mass email marketing functions more like a newsletter, allowing you to customize messages to a larger group instead of an individual client. You'll still have the ability to choose the audience, though, and can narrow down your client list by products they've purchased, services they've booked, appointment dates, or service provider. You can create a newsletter template or choose from pre-designed templates in the software.
Text confirmations are a great way to keep clients aware of their appointments. You can choose when confirmations are sent and when a client confirms through the text, their appointment will change color in your appointment schedule to indicate confirmation.
The image library with client image capabilities allows you to upload images of clients to document their hair color or styling. You can also maintain a library of salon images.
Add-Ons
Separate from the premium package, the add-ons for Rosy include gift cards and a website builder.
Gift Cards
The gift card program offers customizable electronic gift cards for redemption at your salon. Cards are full color (front and back) and feature a barcode on the back for easy scanning through the Rosy POS system.
There's a minimum order of 250 cards, along with a $50 design/setup fee. (This fee will not apply if you reorder the same design for cards in the future.) Pricing starts at $1.25 per card for 250 cards, up to 32 cents per card for 5,000 cards.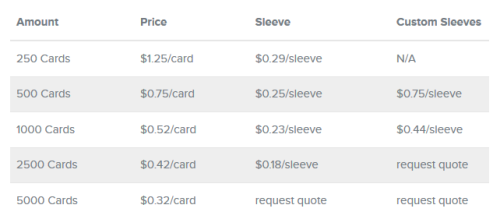 You can also choose to purchase standard sleeves to hold cards. Those run 29 cents per sleeve for 250, up to 18 cents for 2,500. (For quantities over 2,500, you'll need to contact Rosy for a quote.) If you'd prefer a custom sleeve, that's an option for orders of 500 sleeves or more. Pricing starts at 75 cents per sleeve. (Prices subject to change.)
Website Builder
Business owners that aren't comfortable with website building can try the website builder. The builder includes a drag-and-drop interface that allows you to easily create a custom branded website by choosing a template and then crafting it to your specifications. You can add pricing info, incorporate pictures or slideshows, add and maintain a blog, and more.
The website builder add-on costs $19/month. (Price subject to change.)
Rosy Pricing
Costs for Rosy software vary depending on the number of providers using the system. Pricing starts at $29/month for 1 provider and goes to $99 for 21 or more providers for the standard package. (Prices subject to change.)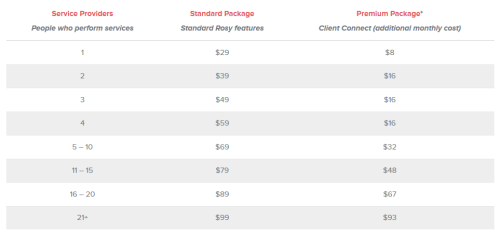 As you can seen from the pricing chart, above, a premium package that offers more features is available for an additional monthly cost. The additional features are the ones discussed in the Client Connect section, above.
The premium package add-on starts at $8/month for one provider and goes up to $93/month for 21 or more providers.
Rosy also offers a 30-day trial.
POS Solution and Credit Card Processing with Rosy
To take credit cards through the Rosy salon software, you'll need an account with CardConnect. You can use either a web-based portal (called a virtual terminal) to accept payments or a countertop credit card machine. The point of sale solution also includes a suggestive selling option, which can recommend products for clients when they pay. Suggestions are based on the client's purchasing history or the salon services performed.
You'll also have the option to connect multiple merchant accounts – ideal for salons that rent out chairs or stations to individual stylists that aren't employed by the salon.
Processing fees will be set by CardConnect, not Rosy.
Hardware and Accessories
Rosy doesn't sell any POS hardware or accessories itself. The company has partnered with POS Portal, a payments hardware company, to sell equipment.
POS Portal offers two bundles for use with SalonRunner's Rosy software. One bundle includes a cash drawer and receipt printer, while the other includes those items plus a barcode scanner. Note that neither bundle includes a computer, tablet, or credit card machine. You'll need to purchase that equipment separately for running the software and/or accepting credit cards.